SaskTel and Crime Stoppers remind everyone to protect themselves against online fraud
March is Fraud Prevention Month, and SaskTel and Crime Stoppers across Saskatchewan are reminding everyone to protect themselves from cyber fraud (Photo courtesy of Getty Images Canada). 
In today's digital world people often connect with loved ones by email or text message, perform online banking, or place food orders through mobile phone applications. However, cyber criminals are taking notes and these types of online tasks could make you a target for potential scams.
March is Fraud Prevention Month and SaskTel is teaming up with Crime Stoppers across the province to share tips on how to protect yourself from online fraud and other cyber scams.
"We take safety and security very seriously at SaskTel, and we regularly update our systems and networks to safeguard our business and customers," said Doug Burnett, SaskTel President and CEO. "As a service provider we're only one part of the equation and it's just as important for our customers to take the appropriate steps to protect the personal information and accounts they have online from potential fraudsters."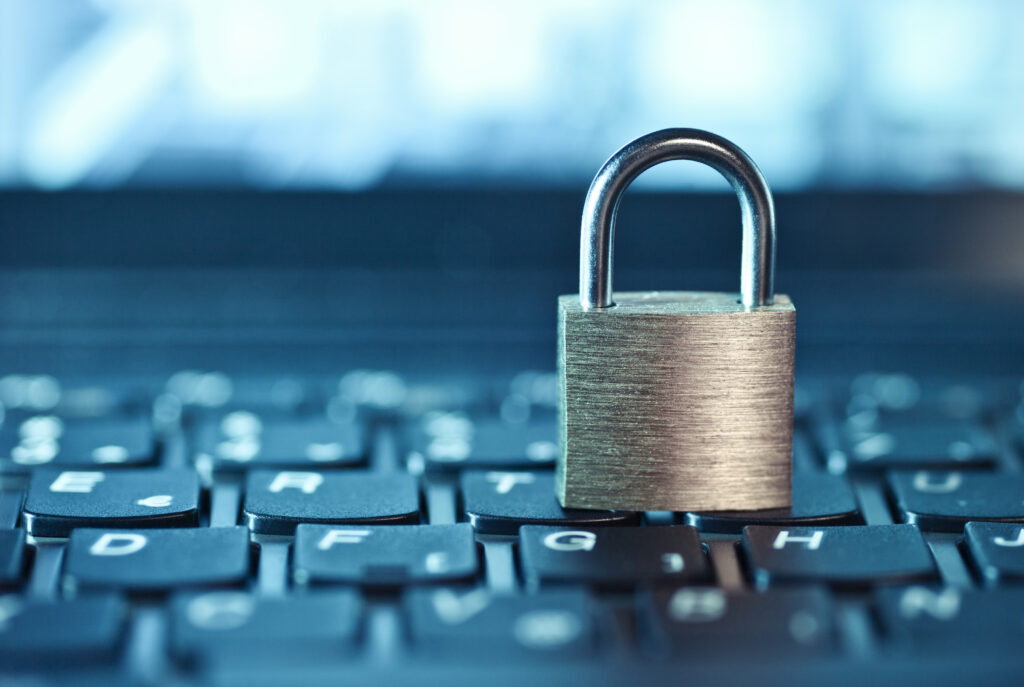 Strong passwords are the first line of defense when it comes to protecting your computer and personal information (Photo courtesy of Getty Images Canada).
Saskatchewan Crime Stoppers is a non-profit community program that combines the efforts of the public, media, and police to solve a variety of crimes in our communities. The organization's mission is to provide a community-based program that encourages the public to participate by anonymously submitting crime-related tips.
Cyber criminals are constantly evolving their scams and there is no sign that this type of activity is slowing down.
According to the Canadian Anti-Fraud Centre, fraud has a massive impact on all Canadians. In 2022 alone, Canadians reported over 90,000 incidents of fraud with loses totalling $530 million.
SaskTel and Crime Stoppers have five tips to help protect yourself from online fraudsters:
Turn On Multi-Factor Authentication (MFA) – By requiring the user to provide two or more verification factors, MFA provides an extra layer of protection that makes it significantly more difficult for fraudsters to gain access to your online accounts.
Password Protection – Use a strong and unique password for each online account. Passwords should be at least 12 characters in length and include numbers, upper and lowercase letters, and special characters. For added protection, consider using a passphrase or a random password generator. Also, never share your passwords with anyone. For more information about securing your passwords visit the SaskTel Blog.
Beware of Suspicious Emails and Text Messages – Don't click on links or download attachments from suspicious or unfamiliar senders as they may contain malware or viruses.
Don't Share Personal Information Online – Sharing too much information on social media or online can help fraudsters and other cyber criminals take advantage of you. Your upcoming vacation, the name of your pet, and even your birthday are pieces of information that are best kept to yourself.
Update Your Devices – Keep your device software up-to-date and install critical security patches as soon as they are available. Failing to do so can give hackers the opening they need to access your device and the all the personal information stored on it.
If you think you have fallen victim to a cyber scam you should immediately report it to your local police service. All types of fraud can also be reported to the Canadian Anti-Fraud Centre by calling 1-888-495-8501.
Additionally, you should act quickly to change your online passwords, and inform essential businesses, such as your financial institution, that your information may have been compromised so that the necessary steps can be taken to secure your accounts.
To anonymously submit a tip about online fraud or any crime in your community please contact Saskatchewan Crime Stoppers at 1-800-222-TIPS (8477).
For more information about how to protect yourself online please visit www.sasktel.com/support.