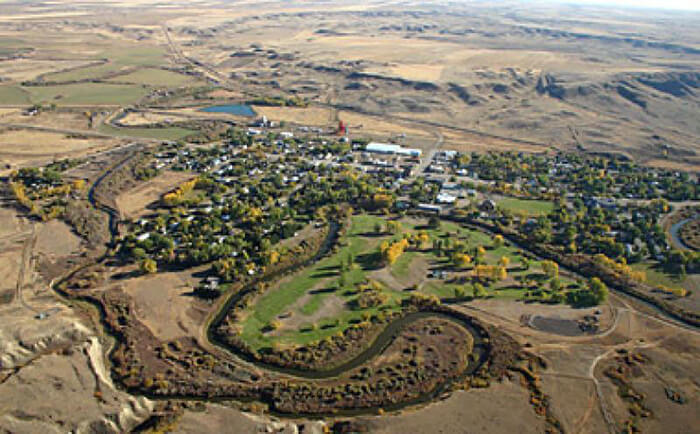 Valley of Hidden Secrets
Founded in 1914, the Town of Eastend is a jewel nestled in the historic Frenchman River Valley, better known as the "Valley of Hidden Secrets". In 2016, with a population of only 503 residents, Eastend recognised the need to attract visitors and generate new revenue streams to support local businesses.
They undertook development of a marketing and rebranding initiative designed to bring to life every aspect of this unique community, and position Eastend as a must-see Saskatchewan tourism destination.
Their creative marketing execution focused on the five senses, by inviting visitors to discover how each of their senses could be awakened on their visit to this 'community sanctuary' nestled in the far southwest corner of our province.
The creative execution focused on the five senses, by inviting visitors to discover how each of their senses could be awakened on their visit to our sanctuary. To do this there were 3 key creative aspects to consider.
The use of language was key. Not only what the language said, but how it was said. The voice of the town, if you will. So instead of talking about typical services and attractions, the reader was invited to discover experiences that evoke specific emotions. What will you… Hear? See? Smell? Taste? Touch? The voice was cryptic and evocative, with words designed to take the reader on a sense-based exploration of some of the experiences they might discover on their visit.
The overarching design of the material was created to evoke a sense of peacefulness and wonder, which focused on the beauty and uniqueness of the environment in and around Eastend. Pictures of Teepee stones, a newborn calf, two oldtime dancers, a local band, and many others drew the viewer into the experience. This was coupled with stunning shots of the natural environment, like the intensity of storms forming across the prairie, or river ice shelves cracking open in spring.
To differentiate from the traditional norms, a large landscape format was created, conducive to showcasing the wonders of the Town in all its glory. Since the format was different from all other towns, Eastend's material could not be 'slotted in' with the traditional leaflets and brochures found in visitor centers. As a result, in and of itself the Eastend brochure stood apart.
The impact has been dramatic. With a relatively small budget, the community has leveraged an investment in brochures, social media and public relations to garner a 30% increase in visitations to the town and the T-Rex Centre.
Eastend's creative approach has also generated unprecedented local, provincial, national and international awareness and exposure including:
National media MSN.com Travel selected Eastend one of 20 global "Up and Coming Destinations Every Canadian Needs on Their Radar in 2018" beside well-established International destinations in Australia, Japan, Peru and Mexic
CTV's national morning show "the Social" travel section featured Eastend in their Canadian hot spots you should probably consider visiting as selected by Heather Greenwood-Davis, Editor, National Geographic Traveler magazine.