The concept of social enterprise is evolving and be characterized by two related but somewhat different set of descriptors.
Social Entrepreneurs: The art of creating a socially responsible business that aims to generate profit, while solving social and environmental problems.Social entrepreneurs start and run social enterprises – commercial businesses that often come with a "triple bottom line" (TBL)  mandate. The triple bottom line refers to people, profits, and the planet. TBL implies that businesses can and ought to be run in a financially, socially, and environmentally responsible manner.
Social Enterprise Non-Profit Model: Non-profit organizations and non-governmental organizations (NGOs) who rely primarily on earned income stream, and like any other company, if needed, take loans, invites capital investments, form partnerships etc. in order to support their mandate, programs and services.
Video: "What is Social Enterprise"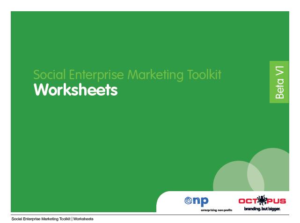 In the Subscribers Only Section you will find:
Online Links to case studies, tools, best practices and impact studies.
Ideas and links to financing