Saskatchewan Economic Development Awards of Excellence
The Saskatchewan Economic Development Awards recognize the province's best economic development marketing materials, programs and partnerships. These prestigious awards honor organizations and/or individuals for their efforts in creating positive change in urban, suburban, and rural communities.
2023 Awards of Excellence Recipients
Congratulations to the 2023 award recipients for their continued leadership and stewardship.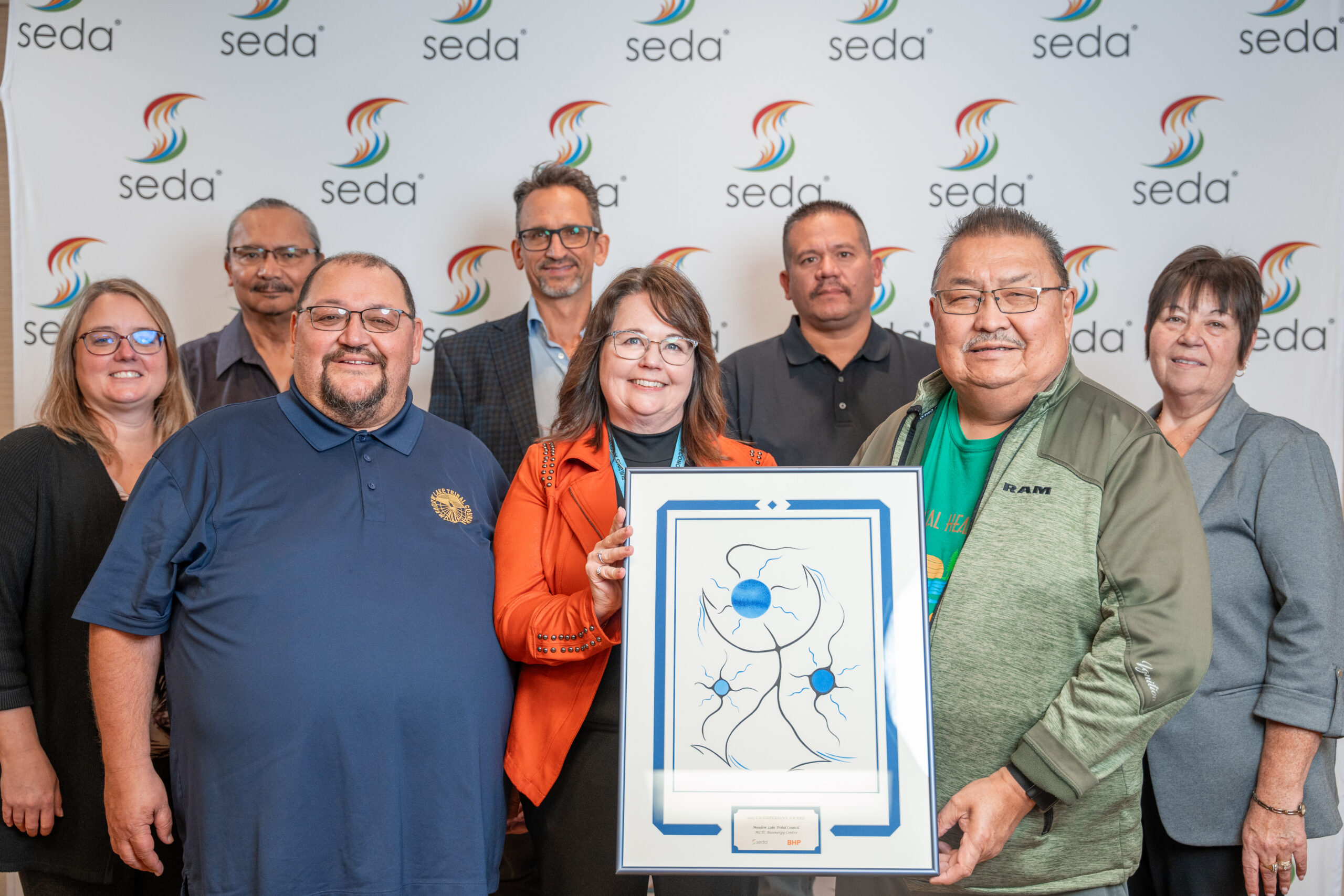 Chairperson's Award
The Meadow Lake Tribal Council Bioenergy Centre is an entirely Indigenous-owned state-of-the-art cogeneration facility generating carbon-neutral green power. Plant revenues will also support essential programs and services for the Tribal Council's nine member First Nations.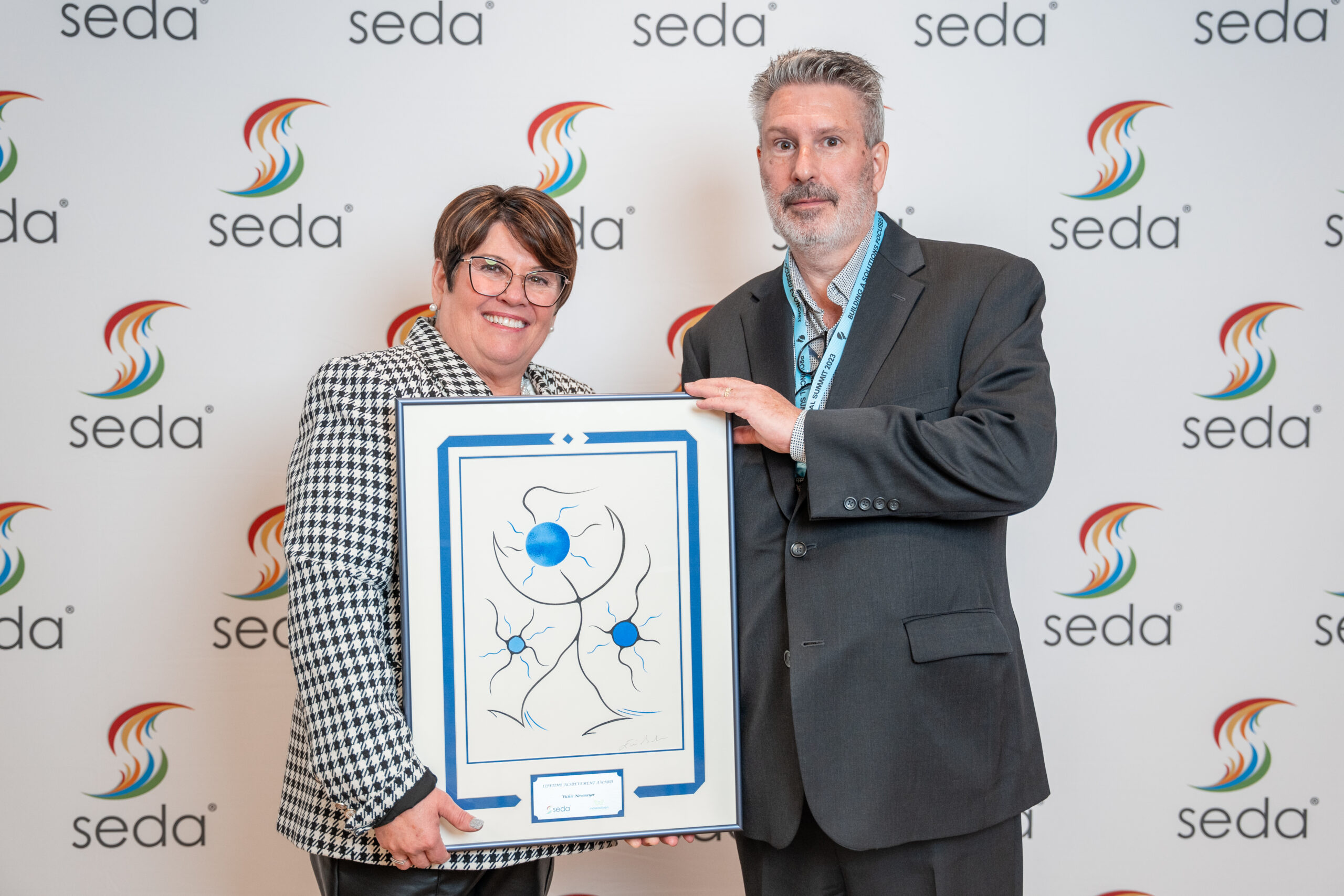 Lifetime Achievement Award
Vickie Newmeyer's 30-year legacy in Saskatchewan includes the creation of the Lemonade Stand Game, used for more than 20 years in over 120 communities to help high school students gain interest in entrepreneurship. Community Futures Meridian Region, where Vickie leads as General Manager, has loaned $28.1 million to entrepreneurs, with an estimated 2,000 jobs created and maintained in the region.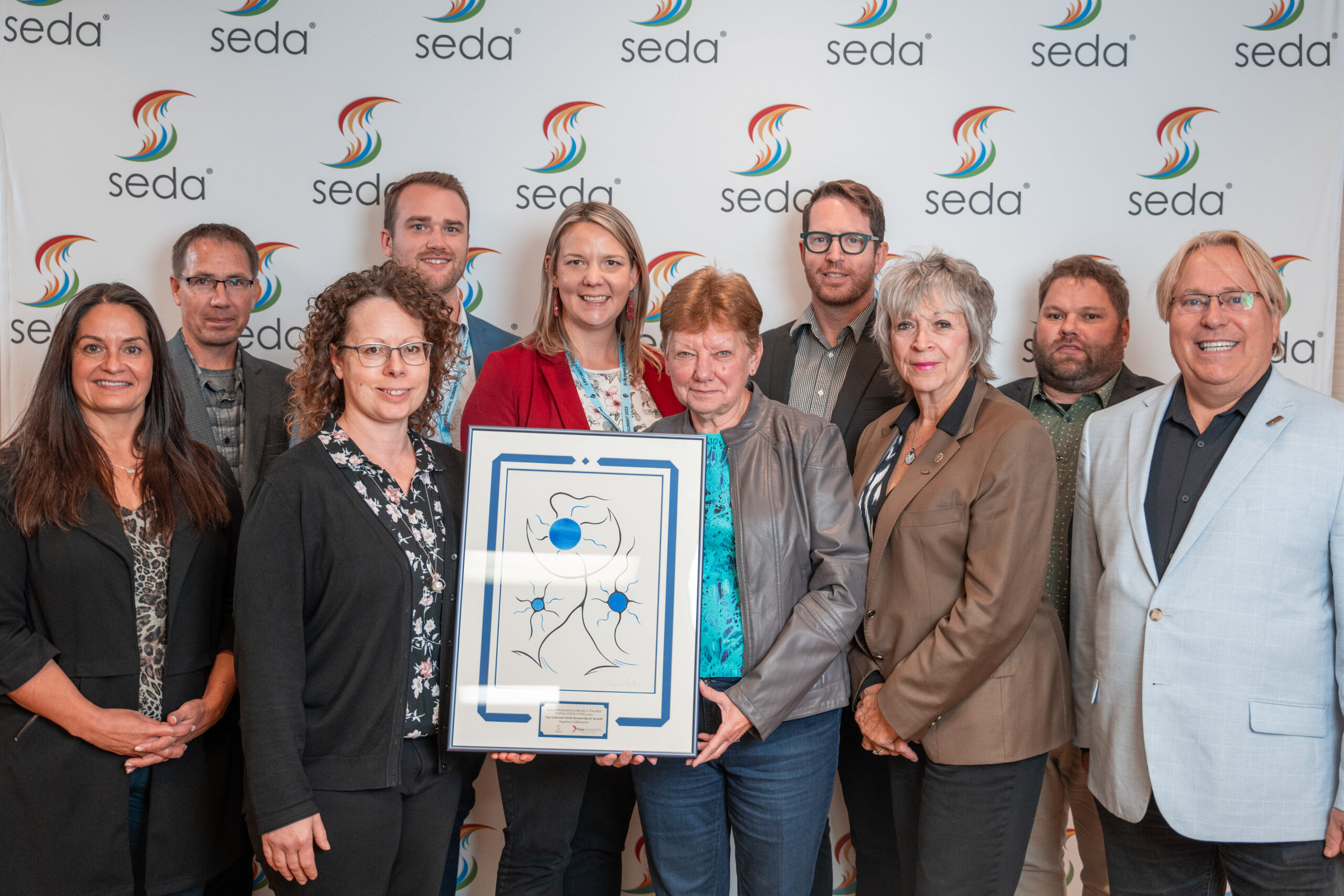 Community Project Award (population over 5,000)
The Saskatoon North Partnership for Growth (P4G) is an ongoing partnership between five rural and urban municipalities in the Saskatoon region, with shared vision, principles and strategic direction to support the economic development in their area. P4G now has a long-term vision for a future regional population of one million people.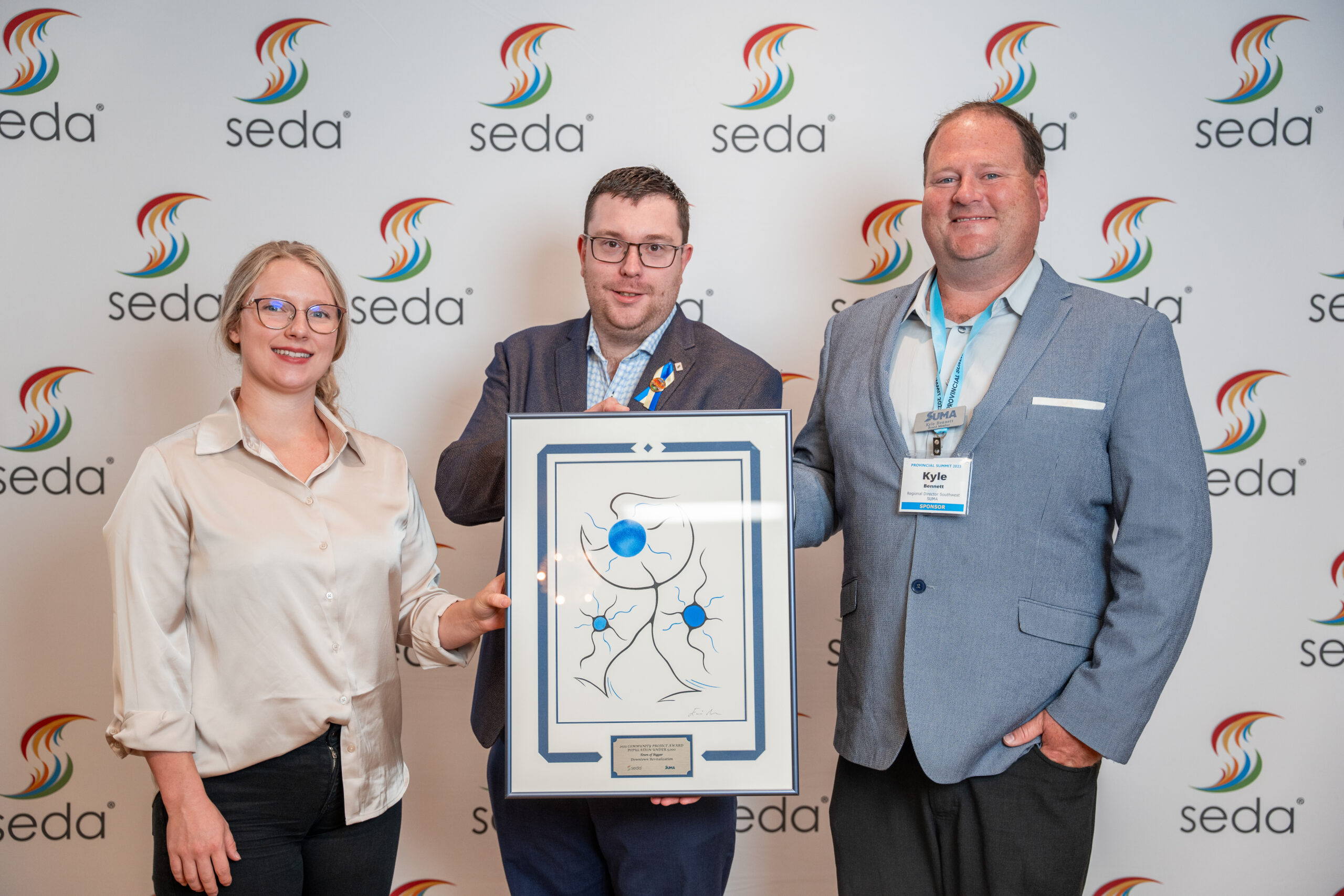 Community Project Award (population under 5,000)
The Biggar Revitalization Project weaves the town's rich heritage, strong sense of community, and bold aspirations into inviting and cohesive spaces and opportunities. So far, the project has seen over 400 donors, more than $70,000 in storefront improvements, updated infrastructure, new businesses, and an influx of new residents.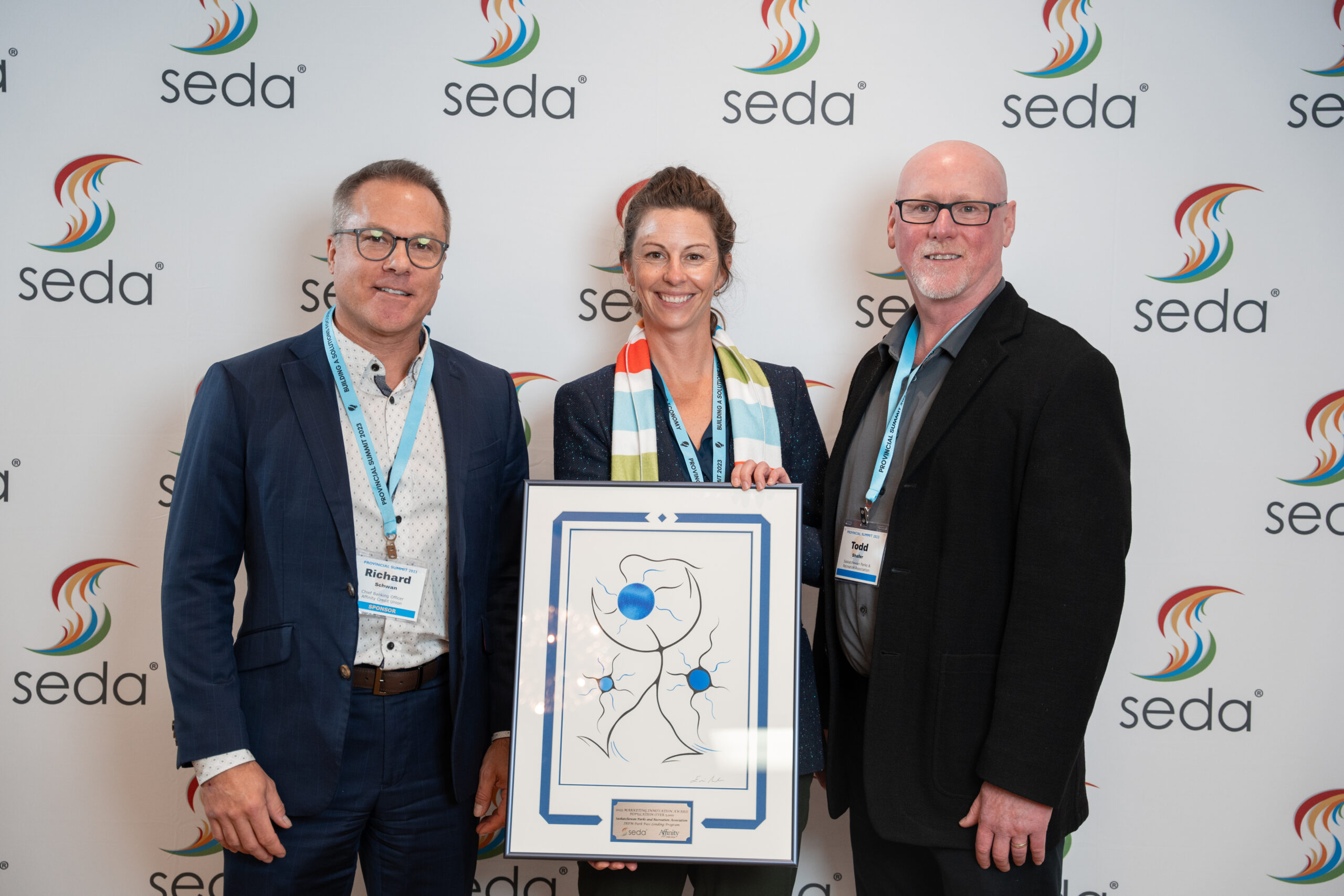 Marketing Innovation Award (population over 5,000)
The JRPM Park Pass Lending Program was developed by a cross sector partnership of the Saskatchewan Parks and Recreation Association, the Saskatchewan Regional Parks Association, and the Saskatchewan Libraries Association. The program enhances knowledge of and visitation to the province's 100 regional parks, as well as participating library branches, while also providing equitable access to parks and open spaces. The initial 800 passes were circulated over 2,800 times to Saskatchewan library card holders in 2022, and in 2023 the number of available passes went up to 1,200.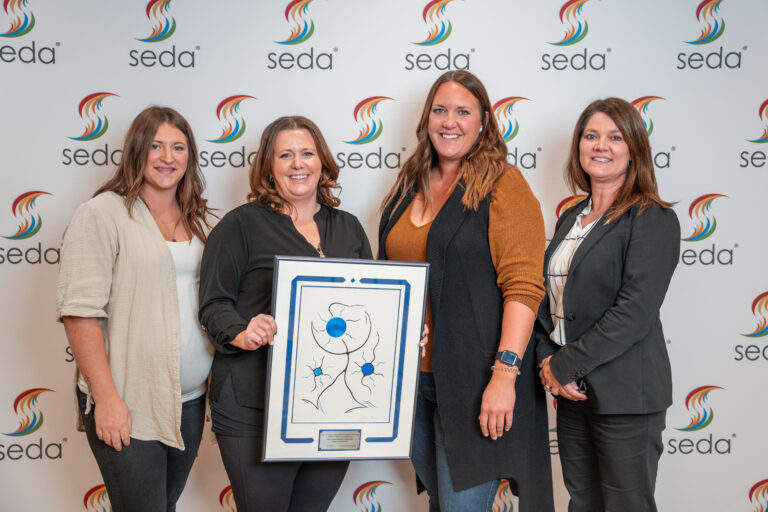 Marketing Innovation Award (population under 5,000)
The Three Points Economic Partnership is the result of a decade of collaboration between economic development officers and stakeholders from Abbey, Cabri, and Hazlet with the goal of becoming a model for rural socio-economic development. The Partnership launched a new special-purpose website in 2023 to anchor a campaign aimed at an international audience to promote investment, tourism, and resident attraction.